Top ten well-known photographers in the world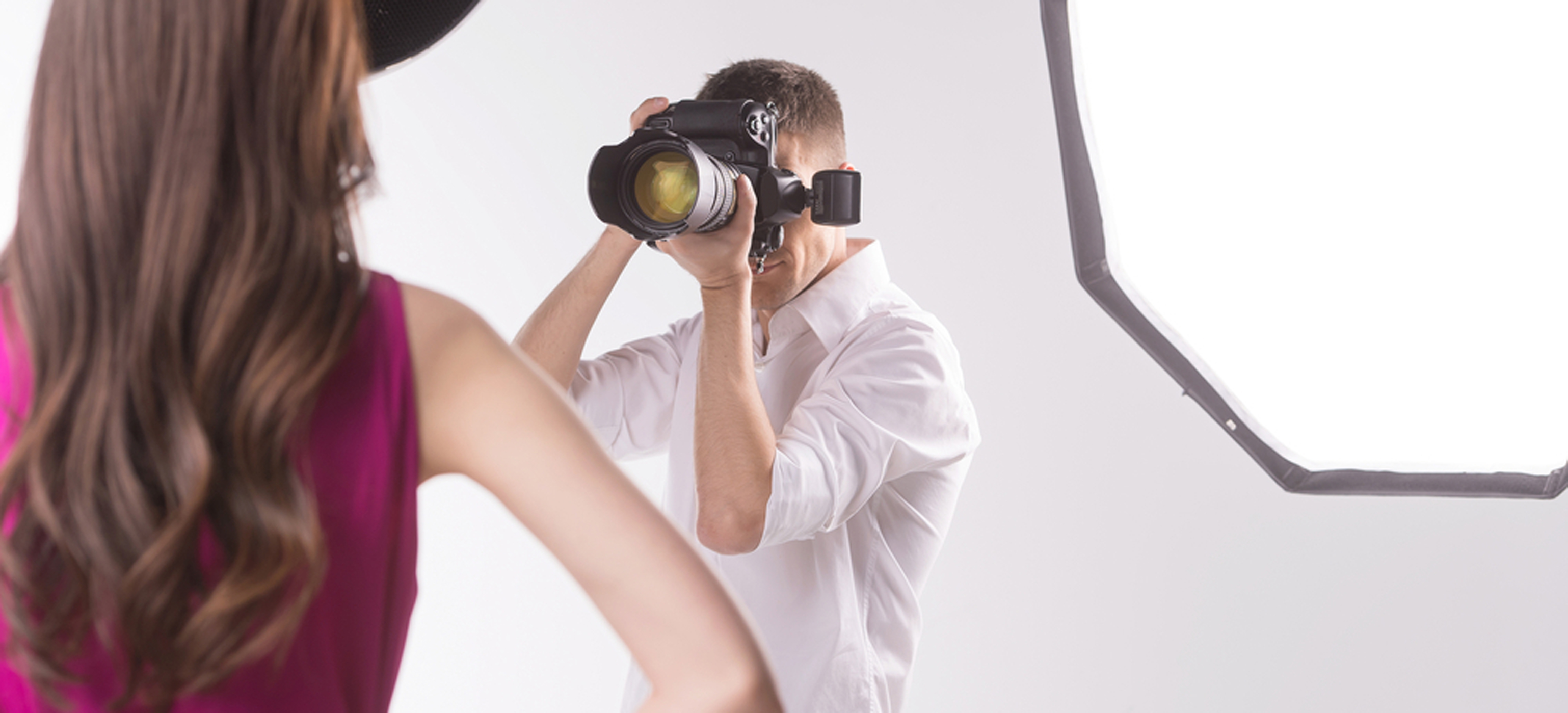 The world of the fashion is always changeable and does not stay the same for a long time. It is clear that fashion or model photography is highly important since it brings to us new thing. In addition, fashion photography allows us to knoư new trend and give us more choice to wear every day.
The first photographer in the world of fashion photography was Adolphe Braun who was a well-known French photographer. Fashion photographers capture their photos for advertisements and fashion magazines. In fact, photographers can not work alone but need the help of photo assistants, stylists, and set designers.
Let's discover the top 10 best fashion photographers in the world.
She is a portrait and fashion photographer, educator and author. Her works appear in many famous magazines such as Fault, Zink Magazine, Bullet Magazine, Professional Photographer, etc.
She is one of the most famous speakers and has been named one of the top 10 best fashion photographers in the world. Lindsay has cooperated with the top names in the photographic and related fields such as Canon, Adobe, and Microsoft.
The special thing about her work is clean graphic style, whether shooting advertising campaigns, or designer look books.
He is a Canadian photographer and is one of the most famous fashion photographers in the whole world especially in Asia. Also, he is an actor, writer, and art director. Todd Anthony Tyler own a studio in Shanghai, China and this is why he is a well-known photographer in Asia. His images have appeared in different fashion and beauty magazines such as Elle China, Vogue China, and L'Officiel. Tyler also appeared as a judge on Asia's Next Top Model and Fit for Fashion TV.
When Tyler is free, he likes to maintain a healthy work-life balance by doing yoga, weight training and running. He is co-owner of a yoga-inspired lifestyle clothing company called Aumnie Athletics.
He is an Amerian fashion photographer. His love for beauty and models started at very young age. Meisel currently works for many different fashion magazines, most notably the US and Italian Vogue. As the famous names in the arena of fashion photography, Meisel has been promoting the careers of many successful models, including Linda Evangelista, Naomi Campbell, and Coco Rocha
In addition, Meisel also has a talent for scripting story lines. His inspirations are varied, culled from design, architecture, art, cinema, and literature. He has also created some of the fashion's most memorable campaigns for Prada, Miu Miu, Loewe, Moschino, Coach, Valentino, Lanvin, Versace, Balenciaga, Calvin Klein, Christian Dior, etc.
She is an American photographer and her work has appeared on numerous album covers and magazines. She is the first woman to have held an exhibition at Washington's National Portrait Gallery. Moreover, she is one of the most creative and professional photographers in the whole world. She received several great awards such as International Center of Photography Lifetime Achievement Award, American Society of Magazine Editor's first Creative Excellence Award and more.
She has captured many models, celebrities and public figures behind her lenses.
He is from Yugoslavia and is one of the leading names in fashion photography in the world. Also, he has worked with top names like Guerlain and Valentino. Actually, he discovered his passion at the age of 18 after photographing the Milosevic protests in Belgrade and he decided to pursue professional photography. He has associated with Harper's Bazaar, Vogue, Sunday Times, and El Pais. His work includes photos, commercials, and advertisements for many fashion designers and houses.
His models are always clad in designer clothes, which photograph beautifully. He focuses on the shapes of the bodies of his models and the lighting hitting them.
He is a very well-known photographer and cooperates with some of the large fashion names in the world along with celebrities including Julia Roberts, Cameron Diaz, and Angelina Jolie. Moreover, he works regularly with the famous fashion names like Versace, Dolce & Gabbana, Gucci, along with few others.
His photographs appear internationally in magazines such as Vogue, V Magazine, and Vanity Fair.
He is an American fashion and portrait photographer who has captured advertising campaigns for Marc Jacobs, Aldo, Supreme, Sisley, and Tom Ford. However, his work is mostly known for overtly sexual scenes and nudity that most people may think goes too far. In addition, he has a strong online presence via his Terry Richardson Diary website, and he often invites celebrities to take candid, whimsical portraits. Richardson has made millions in the industry and continues to remain relevant in the genre.
Born in Greensburg Pennsylvania, Bruce Weber is another well-known name in the world of photography. Weber has associated with Vanity Fair, Vogue, GQ and Interview magazines. Also, he has also been the man behind the camera for fashion campaigns of brands like Calvin Klein, Revlon, and Ralph Lauren. However what Bruce Weber is mostly famous for is ultra-sexy, and largely homoerotic catalogs. In addition, he recently shot Hollywood star Jake Gyllenhaal for the latest cover of the NYC-based luxury magazine.
Emily Soto is a photographer living in New York City. Her work has appeared in magazines including Vogue Ukraine, Vogue Taiwan, Teen Vogue, Paper, V Magazine, Allure, L'Officiel, Elle, Nylon, and Vogue Sposa.
She wants to help other fashion photographers who are beginners in the world of fashion photography through providing different workshops in the united states and other countries. Emily is also the owner of FashionActions.com which helps her to increase the number of photographers following her.
He is a prominent photographer who has successfully navigated both the fine art and commercial world since beginning his career in the late of 1980s. Due to the slight amazing charm, his images can be easily distinguished from the rest.
Teller captures his models to unflattering angles and uses a bright, harsh flash. Especially, he never wants to retouch his photographs.