How to smooth skin of portraits but still keep its texture in photoshop ?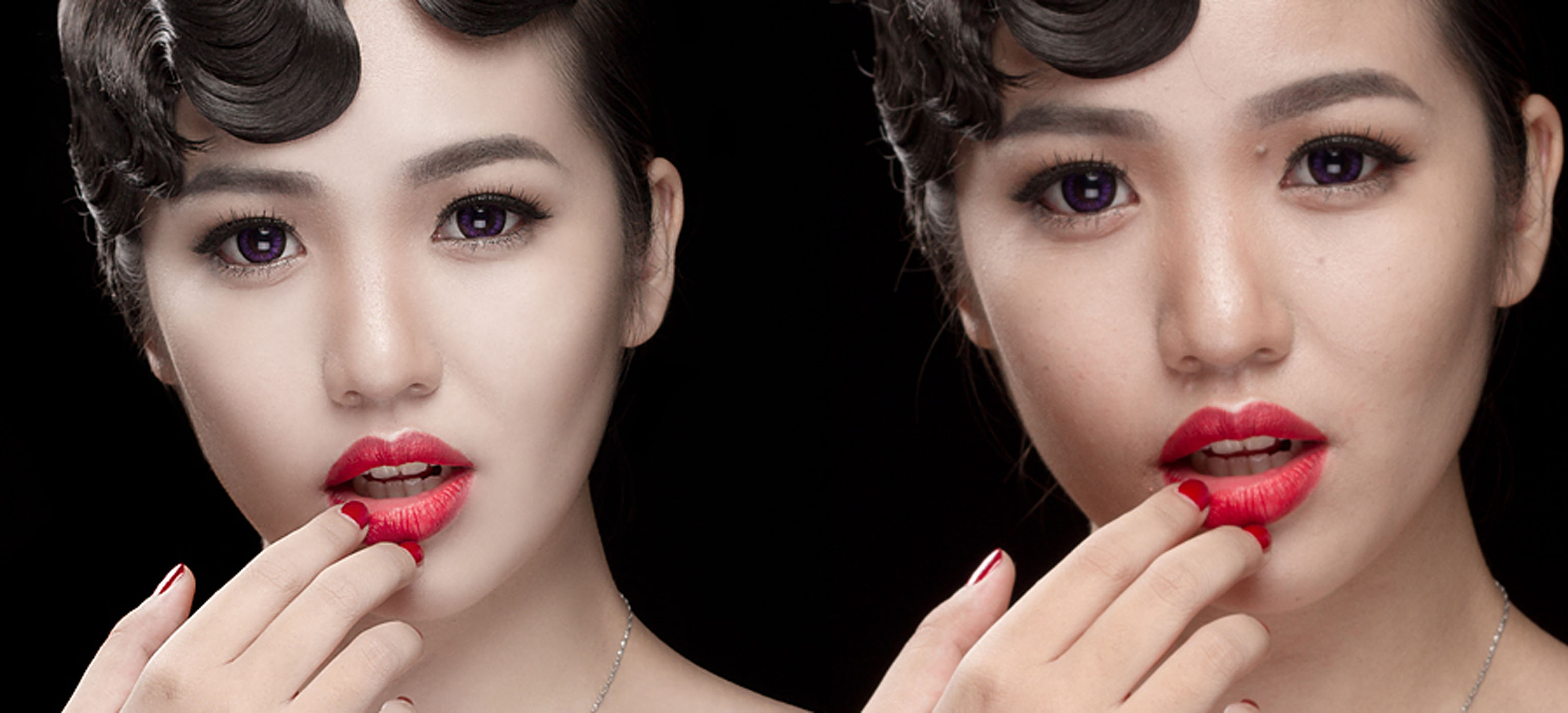 There are countless ways that guide to retouch skin on the internet. Some of them are very simple that you just need to use plug-in then click and click. There are professional ways such as frequency separation that professional retoucher use frequently. Today I will introduce you another one whose advantage is to keep the details on the skin very well and you can save much time.
Process: 4 Steps
– 1: Cleanse the skin
– 2: copy and invert
– 3: smooth by high pass & blur
Step 1:
– As many other ways, the first step is to clean the skin. This is the basic step but very important. If you do not do thoroughly at this step, the results will not be very good.
Firstly, to create a new layer, we use a healing brush with a small brush (equivalent to "acne" on the skin) … then pick the selection and rub in the area with acne, melasma …
After rubbing with a healing brush. We have the results shown below
Step 2:
Then copy the picture with CTRL + J with the Vivid light mode.
– CTRL + I to invert, we have the image below
Step 3:
– Filter> Other> High Pass with the parameters depending on the picture (with this picture I chose 13 pixels)
This parameter has to be appropriate so that the shift on the skin from the shadows to the highlight is really soft and as sharp as the image below.
– Next, also on this layer (inverted layer).
Filter> Gaussian Blur (this one I chose 3.8pixel so that the detail of the skin surface can stand out.
Step 4: Now we can see that the skin is  fairly smooth and still have details
– this step is just to create a mask to cover the parts we do not need to smooth like hair, eyes, lips, etc. a few other parts.
– Masking (sure everyone knows it) … there are 2 types of masks: pros & reverse
– Note, use the bigger brush to create the large array, the small opacity of 40-50% (just applied twice = 100%) … then, you can adjust the opacity on the layer.